Branding, Website
Every young person deserves a chance at success
Elefint designed a responsive website for New Door Ventures, a San Francisco nonprofit offering Bay Area youth clear pathways to lifelong success.
In the Bay Area, 80,000 youth ages 16-24 are not connected to a school or employment opportunities. New Door Ventures is on a mission to change this by providing vocational skills, internships and job opportunities, education, and mentorship to increase young people's chances of succeeding as adults.
Their newly renovated youth center located in the Mission neighborhood of San Francisco is full of life, but their online presence in comparison, fell flat. New Door asked elefint to design a new website that more closely reflected the spirit of their amazing staff, youth, and physical space. We started our process by volunteering at their center as career coaches.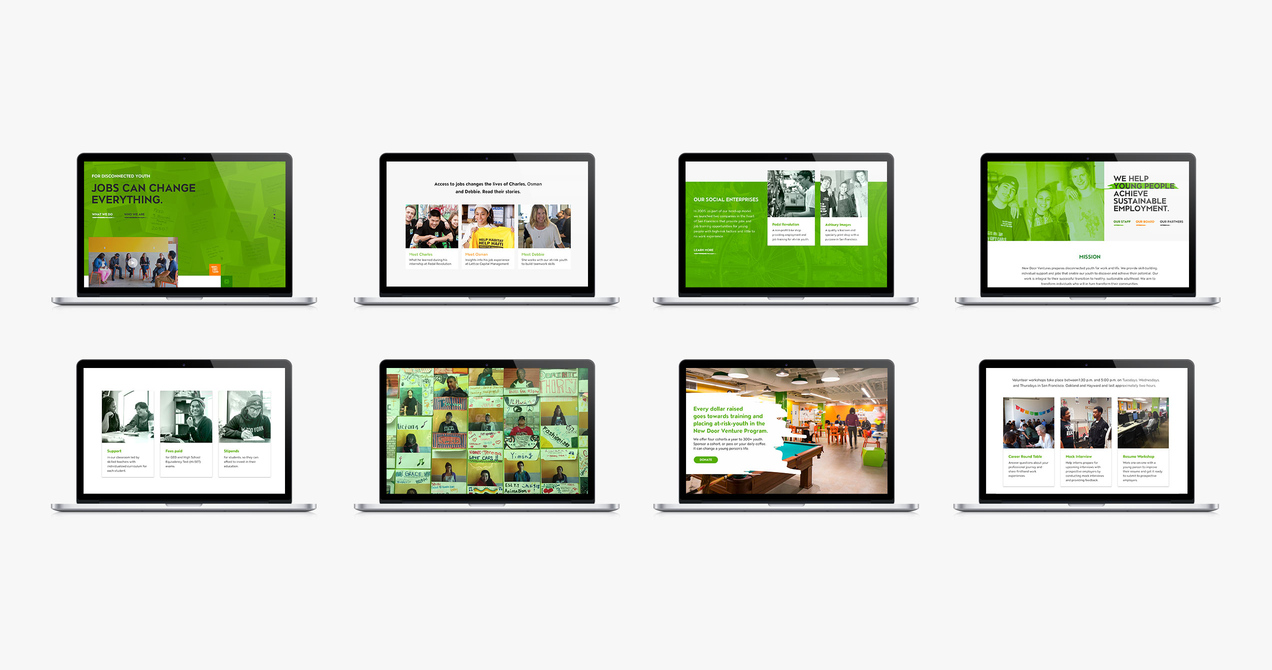 Making it personal
Volunteering as career coaches was not only fun and rewarding, but it also showed us the impressive impact New Door has on young people in San Francisco. The experience also informed our design process thereafter. We organized their content and created a new sitemap that was more reflective of their current offering. We then created a mood board to hone in on the right look and feel for the site before jumping into wireframes.
Better UX for donor engagement
As is the case with many older nonprofit websites, New Door fell into the trap of broken pages, multiple clicks to empty-ish pages, and no clear structure for their content. Elefint successfully launched a new user-friendly responsive website with clear pathways for each of their target audiences–donors, community members, and young people. Custom icons, photography, and infographic elements help bring their content to life; resulting in a fresh new online brand experience.
View Website: newdoor.org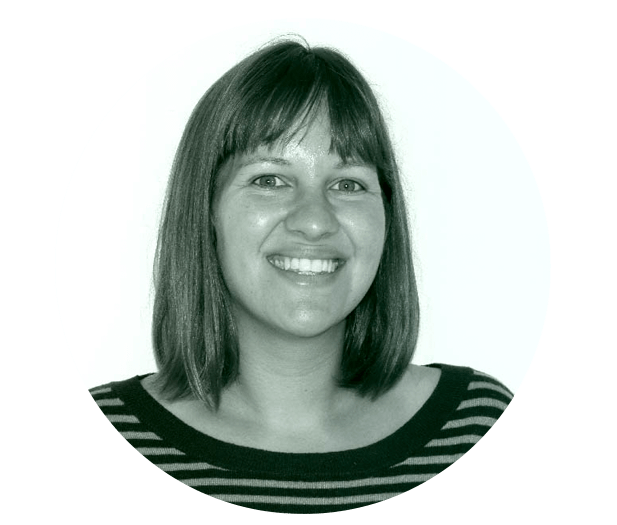 "We love working with Elefint! We're working in a competitive space, and needed a sleek, modern website to attract donors. We routinely get compliments on how great our website looks and how easy it is to find information."

Heather Rudow

Marketing and Community Relations Manager