Illustration, Motion Graphic
Demystifying eye health through motion graphics
Through our ongoing partnership with AAO, elefint has created a series of motion graphic videos that delight and inform millions.
The American Academy of Ophthalmology (AAO) is an established medical organization that relies on motion graphic videos to educate people on preventative measures that can improve eye health and help individuals avoid disease.
Elefint has served as AAOs design partner for the past three years. From scriptwriting and storyboarding, we have launched three unique motion graphics, with two more in the works for 2019! We love motion graphics for their ability to break down complex topics into playful stories with memorable characters. To date, our AAO motion graphic videos have garnered a combined 3,574,912 views on YouTube.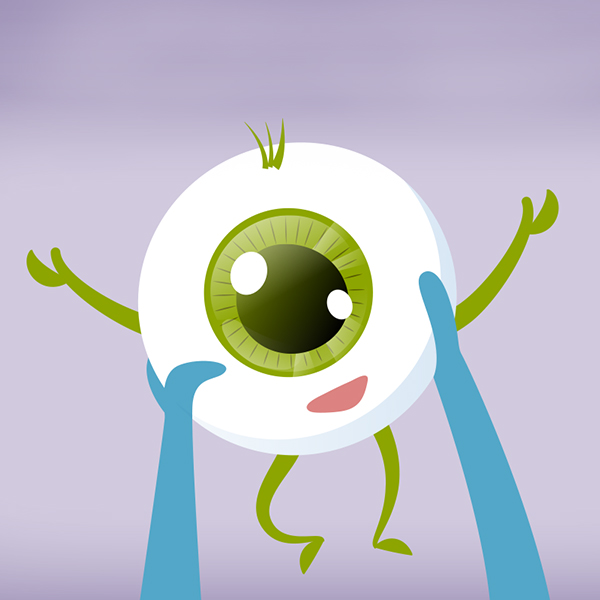 How to write a script that's playful, memorable and medically accurate
Each script elefint creates for AAO is grounded in medical facts and carefully crafted to provide a friendly introduction to otherwise complex topics. We start our script-writing process by brainstorming the qualities and character of the protagonists and supporting characters, and then develop a storyline that balances creativity with professionalism.
After a few iterations and tweaks to language to ensure 100% accuracy, we begin storyboards and visual design for the piece. Storyboards help our clients review a static version of the video, frame by frame. They help facilitate feedback around visual design, flow, and tone before we move into animation. Our goal in every piece is to balance playfulness, with sound medical advice from the pros at AAO.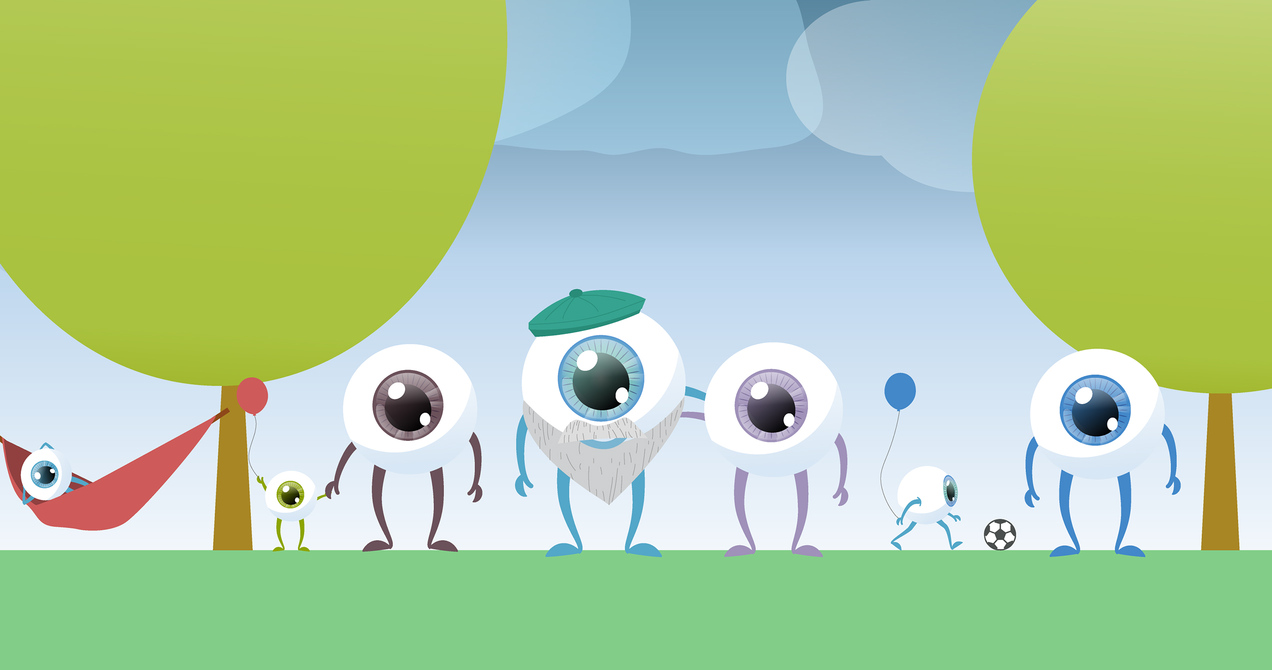 Using emotion to make you care about your eyes
The beauty in motion often lies in its characters. From personified fireworks, and playful faces, to a lovable eyeball, each motion graphic allows the story to unfold through relatable characters. By introducing the topics through the lens of charismatic figures, we're able to motivate people to care about their eye health, without trivializing the issue.
View the final videos
Eye Exams: Detecting the Signs We Can't See
Eight Steps to Protect Your Sight from Contact Lens Infections
The Truth About Pink Eye (Coming in 2019!)
"Working with the creative team at Elefint is always a delight. They help us bring our public health messages to life, allowing us to reach more people."

Susanne Medeiros

Director, Public Relations
Impact
3,574,912
YouTube views and counting!